DATA, NETWORK & APPLICATION MANAGEMENT
Security Policy Management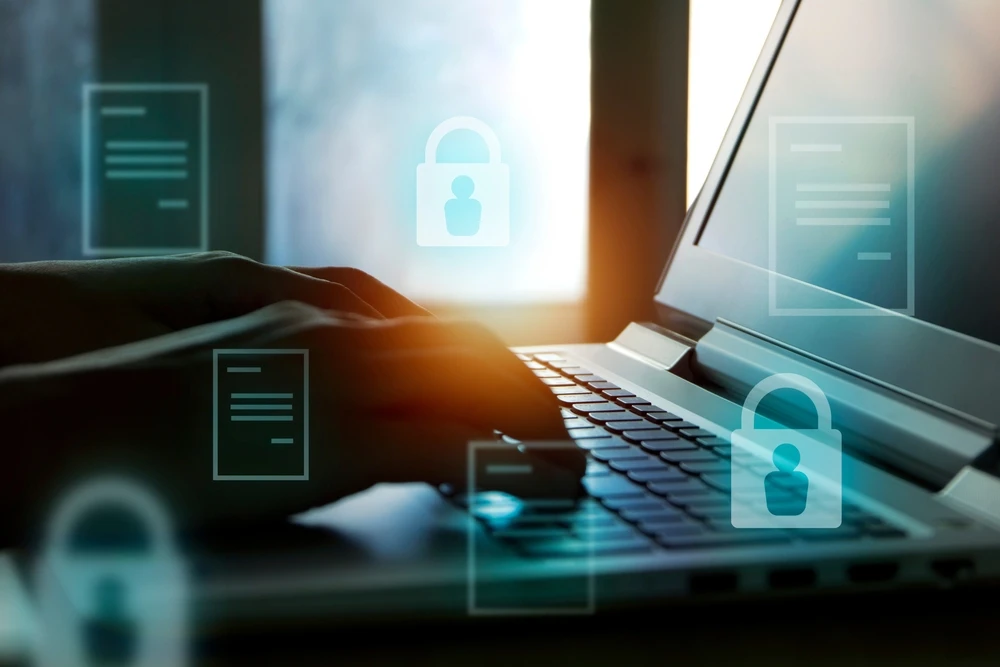 Imagine your network being hounded by a multitude of incoming requests for connections, access, and services. Your users, customers, stakeholders, and malicious hackers are all waiting to get in. Who do you admit, for how long, to what systems, with what privileges, and to what extent? These are questions that typically leave enterprise cybersecurity experts exasperated as they try to balance the need for access with the need to secure the enterprise from unwanted, unauthorised, and most certainly, unnecessary, and downright dangerous access requests. 
Security Policy Management helps you define these access protocols, and allows you to preempt some of the standard access requests, so you can automate, enable self-service, and automatically deny access to those you don't want prying into your enterprise network and the systems that connect to it. 
Enterprise Security Policies entail a variety of processes that are bundled into: 
Identity and Access Management – here we look at each user persona, the typical resources they "need" access to, the typical privileges they are entitled to, and the typical means by which they access the enterprise network. 

Device and Trust – It's not trust as much as it is zero trust. Today, enterprises have replaced trusted device protocols with zero-trust, which means that every single time a device tries to access the network, it is profiled, scanned, and validated to be authorized to access the network, to begin with, and each system it tries to access. Enterprise security policy management helps you set predefined rules (policies) that help you streamline user access, so you can balance the user experience, user productivity, and user performance with security measures you need to protect your enterprise network.
Automated firewall rule analysis, network device configuration checks, and change management enable continuous compliance with an 80% reduction in costs Keeping firewalls, routers, switches, and other devices configured to minimize risks and stay compliant with security policies is time consuming and costly for large networks. The security policy management solution automates firewall, network, and change management tasks to maintain compliance and reduce security management costs. Effective security policy management requires device-level analysis, network-level compliance analysis, and risk assessment of ongoing network changes.
WHAT TO EXPECT FROM SECURITY POLICY MANAGEMENT SOLUTIONS?
Solution utilizes a powerful risk analytics platform and task-specific applications including Firewall Assurance, Network Assurance, and Change Manager to:
Automate firewall compliance audits: On-demand firewall compliance assessments in minutes

Optimize firewall rulesets: Slim down bloated firewall rulesets in next-generation or traditional firewalls

Avoid risky changes: Assess the risk of proposed changes before they are made

Increase network visibility: Provide visibility of the network topology and access paths

Troubleshoot network access and connectivity: Analyze network connectivity issues in seconds

Maintain network policy compliance: Monitor security policies across network zones
Firewall Analyzer helps you:
Centrally manage and troubleshoot network security policies even across complex multi-Firewall vendor environments

Visualize complex networks with a dynamic network topology map

Cleanup and optimize firewall and router policies quickly and efficiently

Identify and mitigate risky firewall and router network access rules

Reduce firewall auditing time and costs by up to 80% with automated compliance reports

Easily enforce network segmentation

Application Availability Solution:

Visualize and provision connectivity for business applications in a fraction of the time

Securely remove network access for decommissioned applications

Assess the impact of network changes on application availability to minimize outages

View risk and vulnerabilities from the business application perspective

Foster collaboration across application, network and security teams to support DevOps initiatives
The Application Availability Analysis tool treats an application that is part of a concurrent resource group as available as long as the application is running on any of the nodes in the cluster. Only when the application has gone offline on all nodes in the cluster will the Application Availability Analysis tool consider the application as unavailable.
HOW IVALUE CAN HELP?
We understand the importance of maintaining compliance and enforcing policies related to network security and firewall management. We at iValue recommend and provide help your organisation across all five stages (Disover or Define, Plan and Assess, Migrate and Deploy, Maintain and Decommission.) of security policy management.