DIGITAL TRANSFORMATION SOLUTION
Availability and Performance Management Effectively monitor and analyse the performance of all devices within your network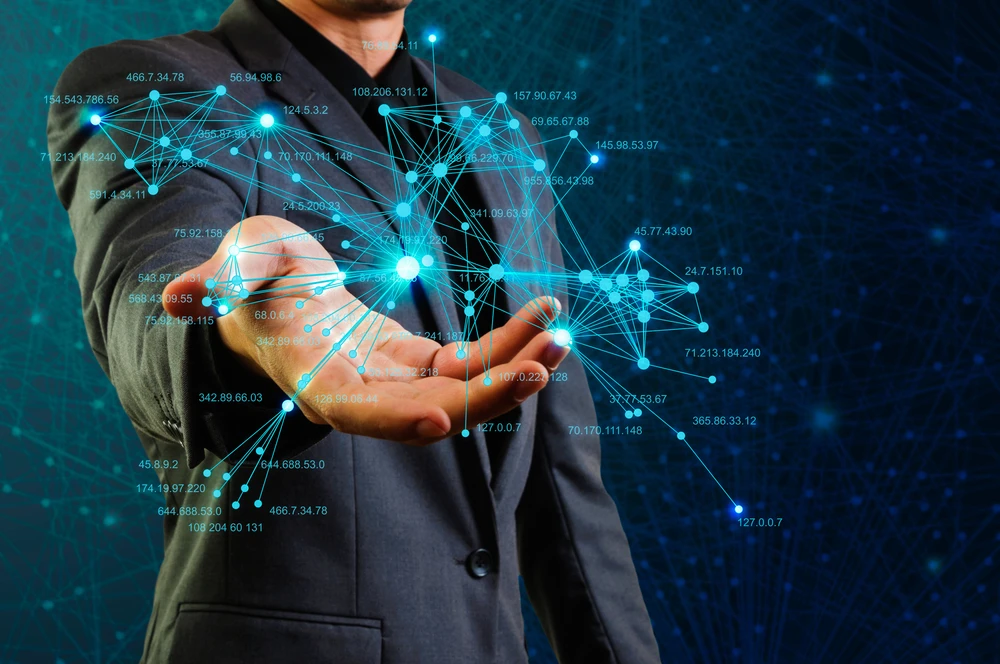 For IT Operations leaders, the biggest criterion is not the success of the assets in the IT landscape but their failure. Why? Because the measure of performance of an asset is in essence the "Mean Time Between Failures" or MTBF. Knowing when an asset may fail, how it typically fails, and why it does is critical in delivering effective asset availability and performance management solutions.
WHAT TO EXPECT
iValue offers a plethora of solutions that are bundled with the Infrastructure Managed Services bouquet, which includes asset availability and performance management. To understand what entails asset availability and performance management we look at: 
What is the asset – the IT Registry and CMDB: Keeping the CMDB and IT Registry up-to-date is the first step towards knowing what you are managing – when the CMDB is accurate, you now what needs to be fixed proactively to make the asset available and performing well. 

What does the asset do – The business-view mapping of the asset provides the perspective of where the asset figures in the larger scheme of things. For example, a server can be a facility's housekeeping compliance system that tracks when garbage cans are emptied, or it can be a system that processes payroll. Knowing what the server (the asset) does is crucial to identifying the business-critical assets whose availability and performance management are of the highest priority. 

Monitoring and Resolution: The next aspect is how you monitor the assets whose availability and performance management are critical. Using a suite of Commercial Off The Shelf (COTS) tools and our time-tested processes, we can monitor the servers, network, and other devices. The resolution of alerts and incidents is key. When alerts are generated about business-critical systems, there needs to be a proactive resolution of potential incidents as part of asset availability and performance management. For example, if a server is showing high CPU utilization, and the business impact mapping shows it to be a critical asset, the acceptable resolution is to boost the allocated resources to that asset. In virtualized or cloud environments, this can be done by both manually executing a script to increase resource allocation or automatically, with an AI-based Infrastructure monitoring and resolution bot, which in turn forms a part of what is called AIOps or AI-enabled Operations. 

Asset Currency and Security: The next important aspect of asset availability and performance management is maintaining the currency of the asset, from the bare-metal software to the Operating System (OS) layer, right up to the applications and tools. Keeping the assets up-to-date on patches, vulnerability fixes, updates, and upgrades is key to achieving the goal of maintaining asset availability and performance. Availability and Performance Management solutions, thus, include the timely implementation of patches, updates to virus definitions, upgrades, bug fixes, and the like.  
HOW IVALUE CAN HELP
iValue's Availability and Performance system offer the following, so your end users can have a service that never sleeps.
Application Delivery Controllers – SSL Acceleration, SSL VPN, Server Load Balancing, and Link Load Balancing ensure delivery of web-based applications quickly, reliably, and securely.

WAN Optimisation with QoS- shapes traffic based on available bandwidth, distinguishing traffic that gets top priority down to that traffic with less importance, based on business needs or preset policies.

Fault Tolerance Platform- prevents data loss and eliminates unplanned downtime, and ensures the system persists even after a failure.

RTO/RPO Management – your downtime and data risk are well managed.

Network & Application Performance Monitoring – helps visualize, monitor, optimize, troubleshoot, and report the service quality of your network as experienced by your users.

DR & Business Continuity Management – improve your ability to respond and recover from disruptive events and minimizes downtime, and achieve sustainable improvements.

Archival Platform, Object Storage, Tape Libraries, Orchestration Layer for BackUp- reduces the cost of expensive network-attached storage with no upfront cost and virtually eliminates the cost and burden of maintenance.
Your first step to seamless service, Call iValue now!
Whitepapers & Case Studies