DATA, NETWORK & APPLICATION MANAGEMENT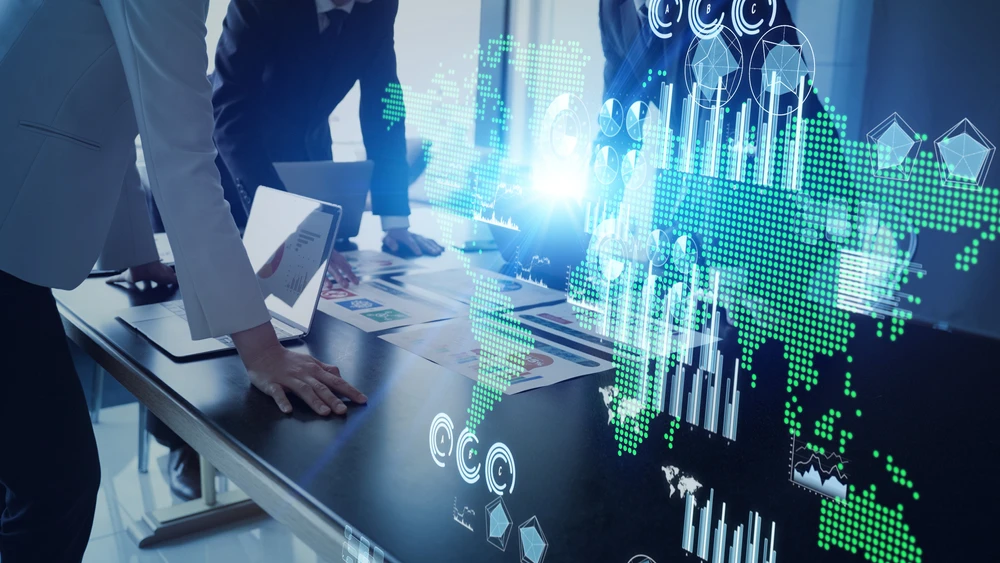 IT asset management (ITAM) is a spring cleaning of sorts for your company. It is an IT practice that keeps tabs on all IT assets, assesses when to make changes, and identifies necessary changes to be made. Owing to the direct interactions with your hardware and software inventory, IT asset management is sometimes also known as IT Inventory Management. IT asset management helps you acquire clarity over the value of each of your assets.
IT asset management primarily consists of two main tasks:
Tracking the financial value of each asset, viz, how much weight the asset provides to the company.

Determining when to upgrade/retire/expire assets due to depreciation or end-of-life.
Neither of these is particularly easy, due to which companies often struggle with or fail at IT asset management efforts.
The best ITAM practices can reduce risk, increase ROI, and even promote collaboration across teams when necessary, rolling out only the most valuable tools for practices like DevOps, ChatOps, and more.
Some of these are easier to manage than others. It is easy to track hardware components, but how do you follow the abstract like intangibles? This is why you need a sound IT Asset Management system in place.
ITAM is not just about choosing the best software and devices for your company. The benefits of having a firm goal-oriented ITAM system in place are many. You would first observe better communication between business units (i.e., sales, marketing, accounts payable, frontline staff). Project management will undoubtedly see increased efficiency. You will have more significant data security. There is bound to be an improvement in software compliance. The budgeting process will be streamlined, and ITAM will significantly help you in decision-making owing to the increased understanding of your IT assets and their role in the company. The consistent review ensures cost reduction of your IT assets. ITAM also warrants improved customer service through streamlined data availability.
HOW IVALUE CAN HELP?
iValue offers a SaaS-based or on-premises ITAM solution that covers hardware and software assets.
We help you make more informed decisions about your hardware and other physical assets and, in turn, reduce your hardware and equipment costs while optimizing your TCO, ROI, and depreciation to maximize your IT asset investments. We give you a better understanding of almost all your IT and non-IT assets to make your audits easier.

We help control software costs by knowing if your installed license counts comply with your software contracts. Calculate and analyze software license compliance status. Provide information such as license compliance status, licenses consumed per machine, license allocation, and compliance risks.

With our Asset portfolio management, you get combined information on contracts, procurement, vendors, and budget giving you better ITAM visibility across hardware, software, and other assets. You also get consistent asset information, tracking, stock/inventory on hand, and the configuration of these items, across your entire business from a central repository.

With our integrated procurement that creates vendor catalogs and catalog items for your service desk teams or employees, manages purchase orders, creates receiving slips, and checks the received item into stock inventory or against a service ticket, we facilitate asset management lifecycle decisions.

No matter what your services are, businesses are about finances. So, we help you get a financial view of each asset. The basic financials of an asset helps your business plan for asset budgets and eventual replacement costs. You can project the value for each procured asset over time, assign assets to cost centers, and track purchase prices for an accessible financial overview of your asset portfolio.

Contracts are the crucial cog in the business machine. With our ITAM, you can easily track your vendors and their brands and manage your contracts through their lifecycle, from creation through signature to expiration to renewal or termination. Matching assets, services, and people covered by contracts and getting notifications of expiring contracts is essential for better IT asset management.
Call us now, and we'll simplify it for you!