iValue is deeply committed to creating an environment of professional and personal growth. Employees get opportunities to define their career goals and passion that we help you achieve with the right set of skills and experience. We provide an exciting work environment that fosters innovation and collaboration, while creating unique experiences.
iValue's rapid growth has necessitated the need for a new office. We now have the space and resources to empower our acquisition of ASPL and offer an even broader range of solutions.
Furthermore, our employee strength has soared, doubling in size from a team of 200+ to over 450.
This state-of-the-art 25,000 square-feet facility in Bangalore is more than just brick and mortar. It represents a new chapter in our journey.
Spread across five floors, this office boasts a cafeteria for recharging, a game room for relaxation, and training rooms for our iAcademy.


iValue's expanding presence in the South region led to the establishment of a sophisticated office in T.Nagar, Chennai. This office, occupying an entire floor, showcases a modern workspace spread across 1500 sq ft. With a dedicated team of 8-10 professionals, the Chennai office caters to the diverse demands of clients, OEMs, and partners. It features a well-appointed conference room, private cabins for confidential meetings and ample workstation space for the team to work efficiently. The inclusion of a well-equipped kitchen enhances employee comfort and convenience. By strategically positioning this office in T.Nagar, Chennai, iValue demonstrates its commitment to offering a professional and accommodating workspace tailored to the specific requirements of the South region.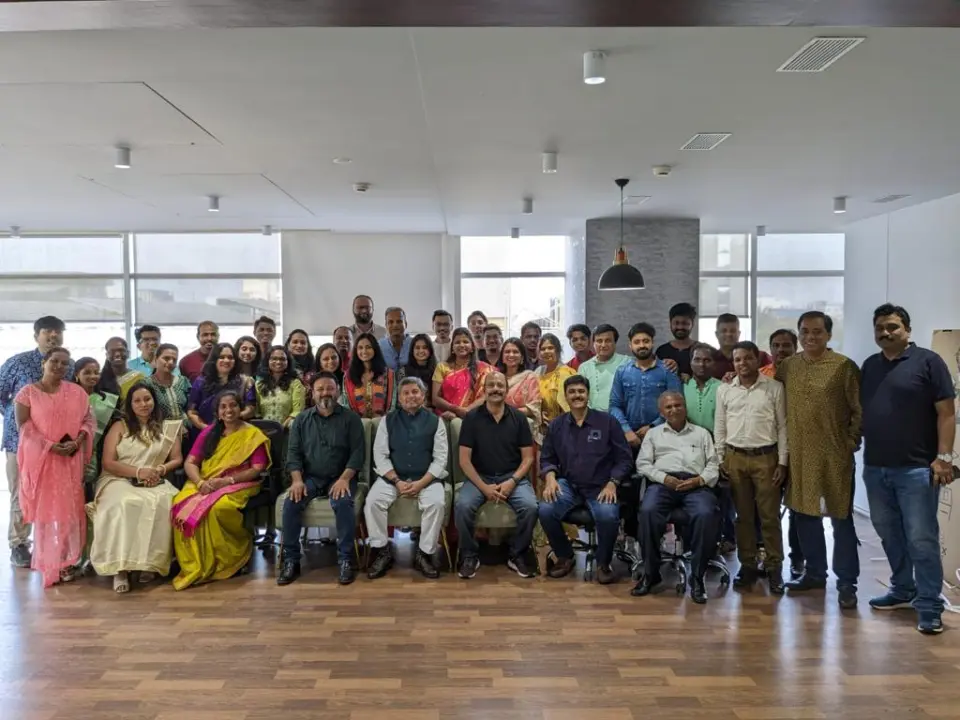 iValue's Mumbai office, located in Andheri East, spans 6000 sq ft, accommodating a growing team and providing various amenities. It features convertible conference rooms, including a large one with an interactive presentation board for dynamic presentations. Additionally, there are five cabins and a separate CEO cabin for confidential discussions.
The office houses 55 workstations, reflecting its size. It prioritizes network and security management with a dedicated NOC and SOC room. Employees can access knowledge resources from the library.
To promote a positive work environment, the office includes 3D designed breakout zones for relaxation. Recreational activities like TT, chess, carrom, dart, and a pool table are available.
A cafeteria space facilitates meals and socializing, while a state-of-the-art reception area impresses visitors. A gardening area adds a touch of nature to the workspace.
Dedicated zones with billboards enhance employee motivation and communication, fostering a vibrant and engaging atmosphere within the office.