We understand that security operations are under siege.
The volume of security alerts is massive.
27% of enterprise security teams see more than 1 million alerts per day from multiple consoles, multiple tools and multiple technologies.
They include a large number offalse positives too.
Our SOC services are comprehensive: A bird's eye view.
A snapshot of our robust SOC Solution Architecture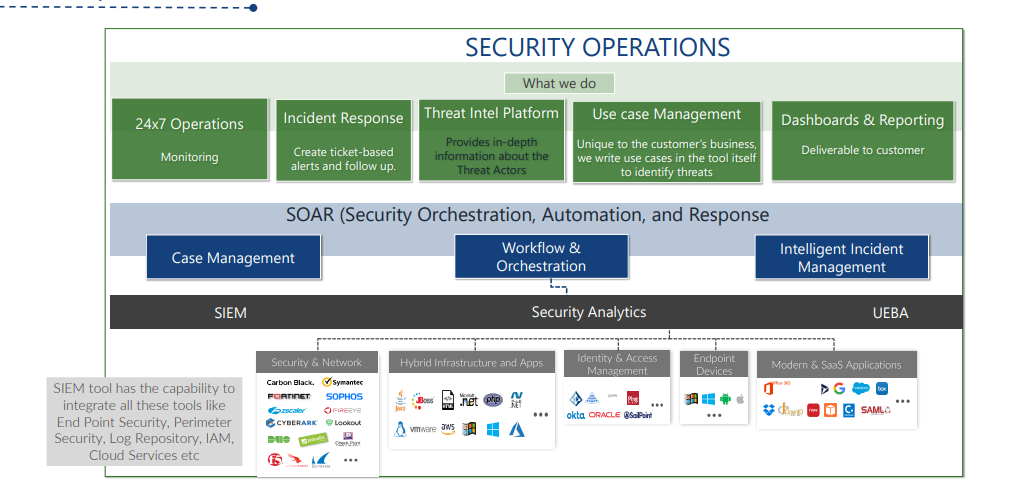 Components/ tools in our integrated SOC system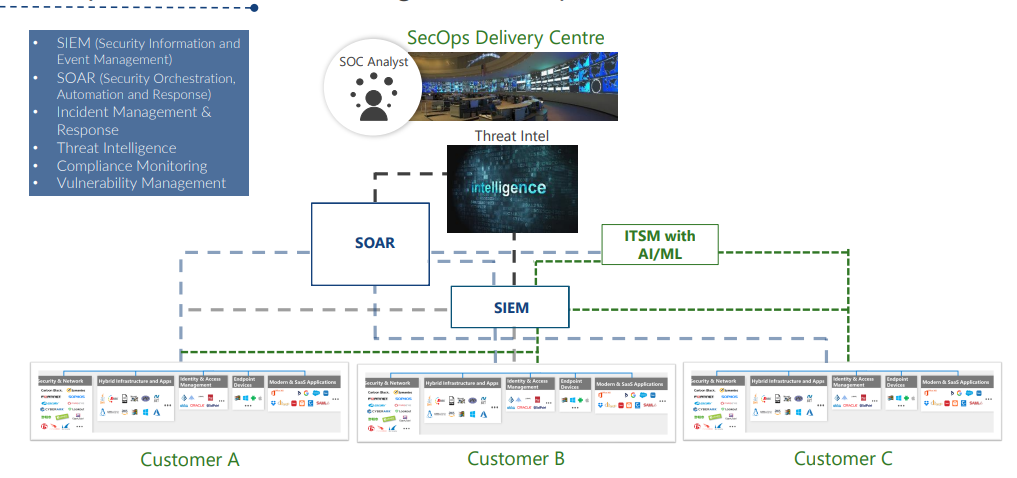 Services offered from our SOC : Indicative Scope of Work
24×7 Real time alert monitoring
Incident response
Incident remediation
Escalation management
Threat analysis
Log management
Use case creation and updates
Dashboard creation and reporting
SIEM administration
Basic threat hunting