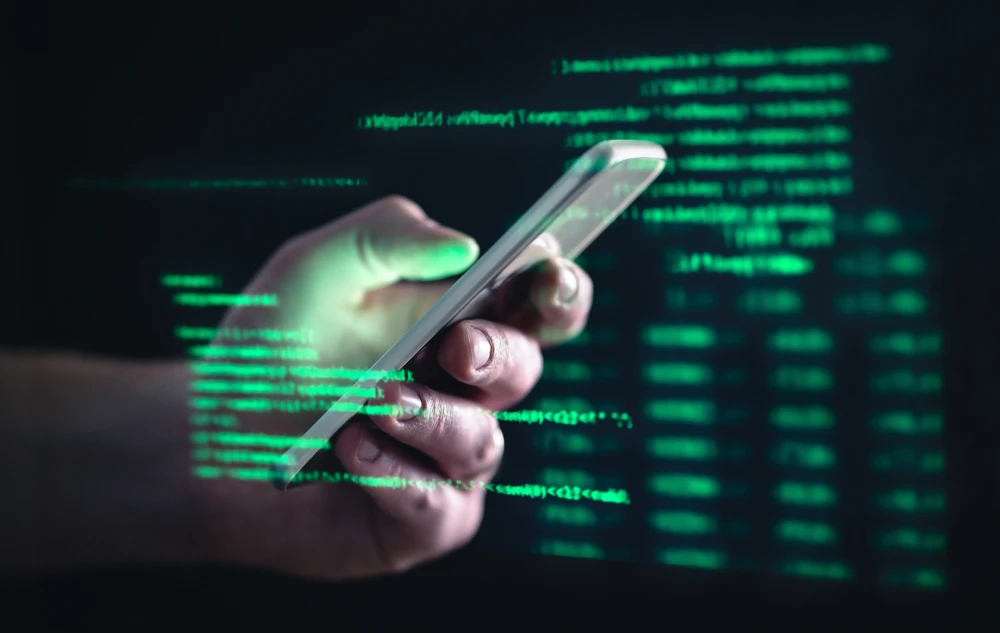 In today's world, everywhere can be considered a workplace. As remote workers access enterprise data and applications using not so trusted mobile devices, mobile security solutions are becoming an important topic in data security solutions. 
To put things into perspective, Kaspersky found that in Q3 of 2022 alone, over 5.6 million malicious applications were blocked, making it imperative that every enterprise have a robust mobile security solution in place. 
Mobile security refers to the protection of mobile devices against cybersecurity attacks. Mobile security is one of the complex security solutions, as there are higher potential attack gateways that can be targeted at multiple levels, such as applications, networks, and OS.malware, which can be developed and deployed through malicious applications. The users install them without knowing fully well about embedded malware.
Even if you download your applications through a legitimate source, there is still a possibility that your device is targeted at the network level. The distributor company, phishing, or other cyberattacks can steal your information or deliver malicious content through the network connection.
IOS and android operating systems are relatively vulnerable in front of many malware and allow hackers to use these bugs in their favor and break the security.
Hence a secure mobile device needs real-time risk assessment tools with specific configurations to detect and exploit the potential risk.  
Some of the common threats that put mobile devices at security risk include
Phishing: mobile devices are connected to numerous communication modes such as emails, SMS, social media, etc., and hence they are a very suitable platform for phishing attacks with malicious content or data leakage.

Mobile Ransomware is a type of malicious app that is becoming more and more common and has a high impact on mobile security as mobile devices store  sensitive data

Malicious Apps and websites: mobile devices can have installed mobile malware once they visit a malicious website or download an app from an illegitimate site.
Mobile security is also about authenticating users and protecting or restricting access to data stored on the device through the use of passwords, personal identification numbers (PINs), pattern screen locks, or more advanced forms of authentication such as fingerprint readers, eye scanners, and other forms of biometric readers.
WHAT TO EXPECT IN MOBILE SECURITY SOLUTIONS
A robust mobile security strategy is based on mobile device management (MDM). MDM refers to protecting mobile devices in business environments from loss or theft and protecting the data on these devices.
Organizations can control the entire IT infrastructure with a good strategy, no matter how diverse the endpoints, which include smartphones, tablets, laptops, and other devices, with different ownership models and executing different operating systems can get.
A comprehensive MDM strategy delivers the flexibility that can evolve and adapt to your changing mobility needs. It should provide support on a wide range of mobile devices – iOS, Android™, Windows®, macOS, and BlackBerry with multiple ownership models – BYOD, COPE, and COBO.
Mobile security solutions should adopt an integrated approach that keeps companies on guard and ready for new vulnerabilities. App protection software is a part of these solutions to protect devices and data from app malware.
HOW IVALUE CAN HELP
iValue can assess your mobile computing needs to design and implement a good mobile security solution that safeguards your business data, provides secure mobile access to your business documents, and keeps authenticated mobile devices safe from threats.
Our mobile security solutions offer advanced protection, the highest catch rate, unified management, and policy enforcement. We are continually identifying trends that threaten and strengthen mobile enterprise security, which is essential for company survival.
We fight against possible infiltrations by using server-side controls for app authentication, constantly identifying weak spots with platform health checks while keeping user privacy in mind, and minimizing permissions to specific applications like cameras and microphones.